Time & Data Collection
State-of-the-Art Solutions
Explore Solutions
At the Carolina Time & Parking Group, we understand the importance of accurate and efficient data collection. That's why our data collection terminals offer an array of formats for employee time & attendance tracking, including barcode, touchless technology proximity & fully biometric. Our time clocks and terminals simplify clocking IN and OUT for employees and provide management functions for supervisors. Realize dramatic cost savings on time & attendance processes through the use of the best hardware and our full array of on-site and hosted software.
Product Sheet Coming Soon
Time & Attendance & Data Collection
We understand that managing the cost of labor, absenteeism, and overtime can be an epic and costly task, pay period after pay period.
Our on-premises & hosted solutions automatically administrate company payroll policies, scheduling and reporting to ease data collection burdens, reduce preparation costs and increase efficiency.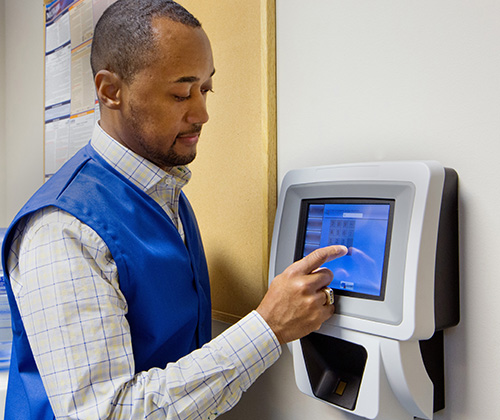 Product Sheet Coming Soon
Timekeeping
While the rest of the world may be embracing digitization, we understand that your company may need or prefer the use of traditional paper time cards. In addition to our digital data collection options, we also offer time clocks for those companies who are still traditional at heart. This provides us with a robust offer of timekeeping options for any environment or need that your company may have.